Tours and Tastings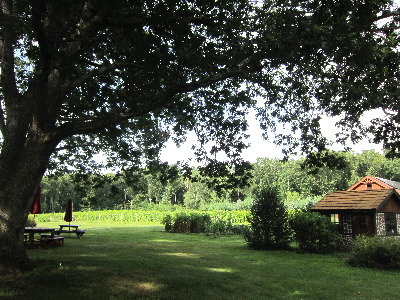 You are cordially invited to visit Verde Vineyards ...
Friday through Sunday, 11:00am to 5:00pm.

Tastings are $4.00 and tours are available upon request.
Feel free to bring a lunch and enjoy the tranquility and serenity of the vineyard. Please note that no other alcoholic beverages are permitted.
Private tours and tastings are also available. Call (401) 934-2317 to arrange a date.
Note: Verde Vineyards is open on all holidays.